Welcome Seahawks!
My name is Grace Handle and I am serving as the
2023 Vice President of Recruitment
for the Panhellenic Council here at UNCW. The formal recruitment process will span over six days and you will get to meet our 11 chapters. You will learn about their academics, philanthropy, and sisterhood! My council members and I have been working hard to make sure that the 2023 formal recruitment this fall is a wonderful experience for you all.
Making the decision to join a Panhellenic sorority can open many doors for you. You will have the ability to focus on service, personal development, and improving our community while having a support system like no other. My advice for our 2023 potential new members would be to keep an open mind during the process and see the opportunity that each chapter has to offer. Not only are you joining a sorority, but you are also joining a whole community of Panhellenic women who are excited to meet you and welcome you.
I sincerely encourage all women to register for recruitment. This community has changed my life and I know it can change yours too!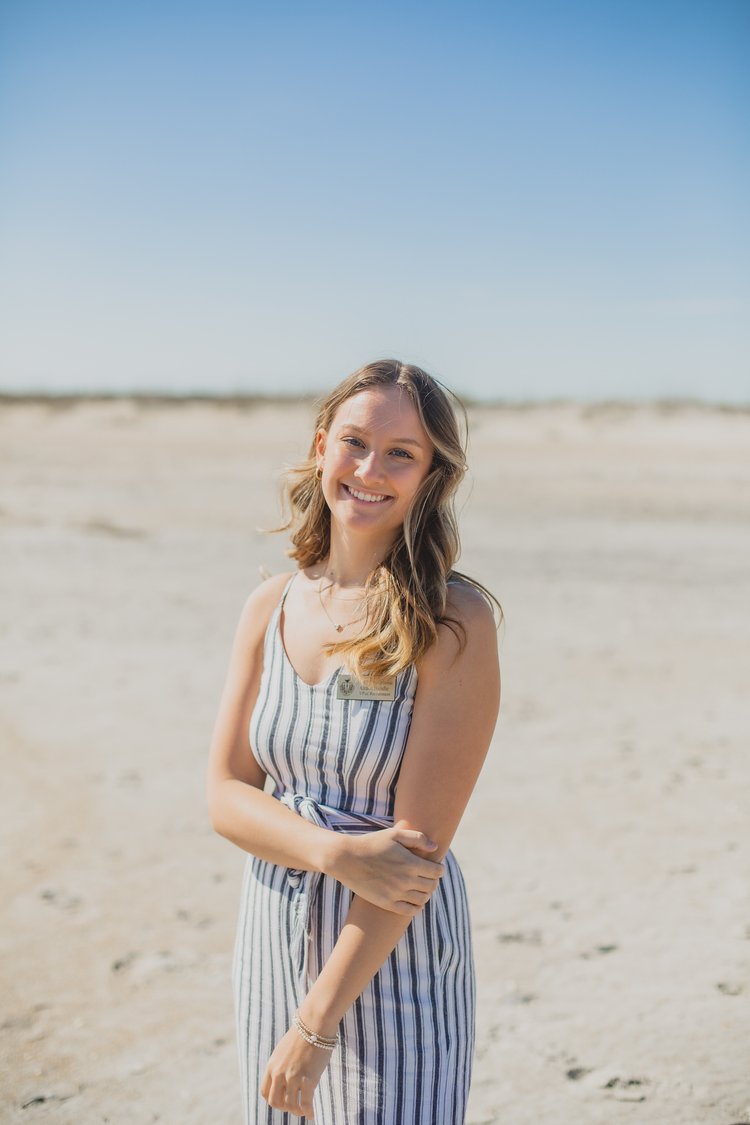 Grace Handle, UNCW 2023 VP of Recruitment

*Any PNMS having difficulty paying the registration fee should contact the Vice President of Recruitment, Grace Handle: panhellenic@uncw.edu